We recently received a variety of inquiries from customers about whether the images on the site would be infringed.
Talk to you about the problem of image infringement today. When you need picture material, you will habitually go to Baidu and GOOGLE to search for the material. Although the image does not indicate the copyright issue, it can be taken without indicating it. When used, especially when a company builds a website, there is no special designer, and it is inevitable to search for images to enrich the content of the website. The website itself is used for commercial purposes, so companies need to be cautious when using websites to build websites.
So we are using web images to avoid these minefields
1. Online images are not free to use
2. Infringement after processing and transformation
3. Use copyrighted images but claim that "non-profit purposes" is not a shield
Someone may ask, isn't that the pictures on the Internet are all useless?
Answer: "No"
While protecting copyright, it also leaves a back path for users
That is the CC protocol (knowledge sharing). The CC Agreement is simply a creator's willingness to give up part of the work and share his work on a public platform to share with others.
CC agreements are generally used for open sharing of design, photography, and photo works.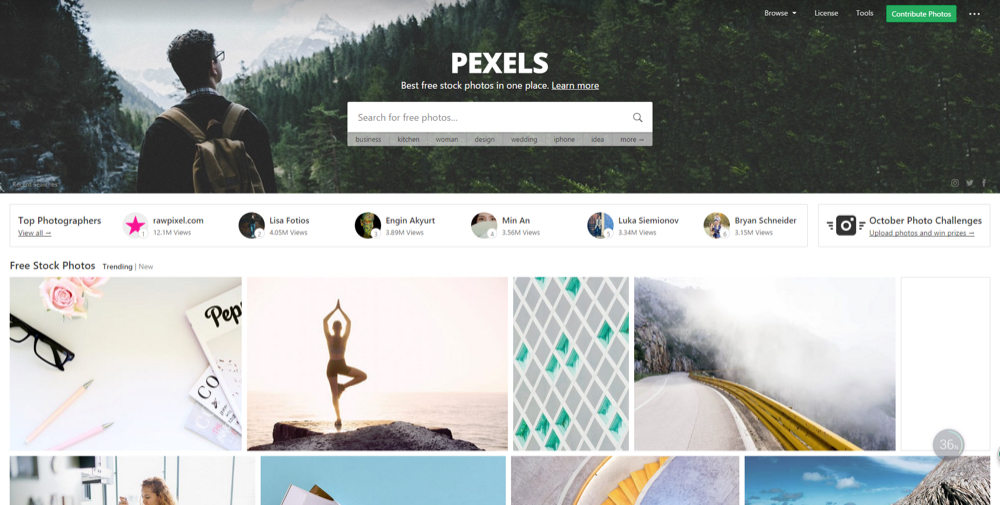 And CC0 agreement, this is the copyright sharing agreement, similar to the GPL.
Any signing of the CC0 Agreement means that the author has dedicated the work to the public domain and has waived the ownership of the work by all authors within the scope of all copyright laws in the world and the relevant copyrights permitted by all laws. You may copy, modify, distribute and use the work, even for commercial purposes, without requiring authorization.
In other words, as long as the pictures and videos marked with CC0 are available, they can be used freely.
So in the future when downloading material on the image website, be sure to carefully read the copyright description of the image, whether there is CC0 agreement.
Help you organize a few free websites with CC0 agreement
1.https://www.pexels.com/ (English website) highly recommended
2.https://www.ssyer.com/ strongly recommended
3.https://visualhunt.com/ (English website) highly recommended
4.https://foodiesfeed.com (English website)
5.https://beta.freelyphotos.com/ (English website)
6.http://cupcake.nilssonlee.se/ (English website)
These photo galleries can be used with confidence, but you still have to pay attention to the above website images can not be uploaded to other material websites, can not claim to have copyright, can not be used for illegal ways, the content involved in the image may still involve trademark rights and Public and privacy rights.
If the company has a budget to use some paid photo sites, but the paid images do not mean that they can be transferred to others, and the payment is also divided into self-use and commercial use.